We are excited to invite you to our upcoming webinar on May 10th featuring Mr. Göran Björkman, President and CEO of Alleima.
Materials technology plays a key role in the global energy transition. New material solutions can challenge the limits of technology and contribute to increased energy efficiency and reduced carbon dioxide emissions. Sustainability is an integral part of the Alleima commercial strategy. During the webinar, Göran Björkman, President and CEO at Alleima, will discuss products and solutions to improve energy efficiency and enable renewable, fossil-free and novel technologies.
And we are also pleased to invite Mr. Peter Ling-Vannerus, Chief Representative of SEB in Beijing, who will be the moderator for this webinar. Join us for this exclusive online event, network with like-minded professionals from across the region, and gain valuable knowledge to help you stay ahead of the curve.
When: Wednesday 10 May, 6:00 – 7:00 pm AEST
Where: Online, Microsoft Teams. A link will be sent to all registrants one day before the event.
Cost: SACC/YP Members Free, Non-Members $25
Agenda
6:00: Opening Remarks
6:05: Presentation
6:45: Q&A
7:00: Event Ends
Alleima in short:
Alleima, with origin from Sandviken and a history dating back to 1862, is a leading manufacturer of high value-added products in advanced stainless steels and special alloys as well as products for industrial heating. Through close long-term customer partnerships, we advance products, processes and applications in the most demanding industries. With more than 900 active alloy recipes, our offering comprises products for several customer segments, mainly seamless stainless tubes, electric heating technology and resistance materials, ultra-fine wire, and precious metals for use in medical devices and electronic appliances, as well as precision strip steel and strip-based products. Our fully integrated value chain, from R&D to end-product, ensures industry-leading technology, quality, sustainability, and circularity.
Speakers: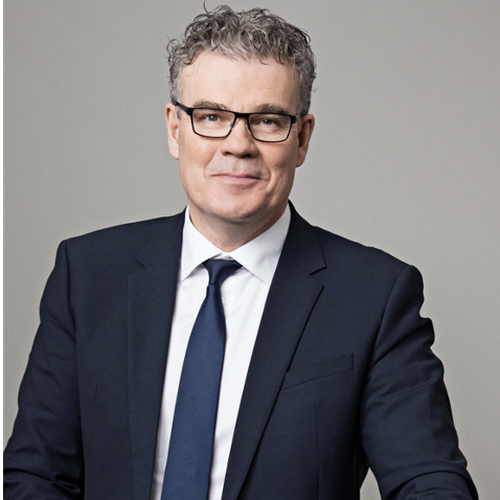 Göran Björkman
President & CEO of Alleima
Göran Björkman, age 57, has held various leading positions within Sandvik since 1990 of which around 20 years at the materials technology operations. Currently, he is President and CEO at Alleima and Chairman for Industriarbetsgivarna i Sverige. Most recent positions were Vice President Production at Sandvik Coromant and Vice President Production Strategy, Sandvik Machining Solutions.
Peter Ling-Vannerus
Chief Representative at SEB Beijing Representative Office
Peter Ling-Vannerus is Chief Representative at SEB, Beijing. He is also a member of the Board of the Swedish Chamber of Commerce in China and of the Executive Committee of the European Chamber of Commerce in China. Previously, he was the Global Head of Subsidiary Financing at SEB Head Office, responsible for the development and execution of cost and risk efficient financing solutions for subsidiaries in international markets. He has also been Head of SEB Paris Branch: Managing SEB's activities in France, including Commercial Banking, Equity Analysis and Trading. Mr. Peter Ling-Vannerus used to be Chief Representative in Sao Paulo, Brazil, Managing and developing SEB's business with Corporate Customers and Correspondent Banks in the Southern Cone markets. He holds a degree from Georgetown University, Washington DC in International Relations and Finance and from INSEAD, Fontainebleau, France.